Dr. Tejinder Sodhi DVM, CVC
Dr. Tejinder Sodhi graduated in 1983 from the "College of Veterinary Science" in Punjab, India. He got his ECFVG certification from American Veterinary Medical Association.
After working as associate veterinarian at two different animal hospitals, Dr. Sodhi opened his practice at Animal Hospital of Lynnwood in 1991. In 1996, Dr. Sodhi opened his second location in Bellevue to meet the demand of growing holistic clients in the greater Seattle area as well as on the Eastside. Dr. Sodhi's client came to him from throughout Washington State and even from the East coast of the United States and Canada.
Over the past years, he has taken time from the clinics and continued to further his education in holistic and alternative animal health by taking several weeks to months of extensive training Veterinary Acupunture from IVAS, Certification in Veterinary Chiropractic from AVCA, and under training in Canine Rehab from North Carolina State University and the University of Tennessee.
Dr. Tejinder Sodhi has given a lot to the Veterinary community and has been serving on the Veterinary board of advisors for Seattle King County Veterinary Medical Association (SKCVMA) and Washington State Veterinary Medical Association (WSVMA). He is also twice president of SKCVMA. He was the founding president of the Holistic chapter of Washington State and served as the first president of Holistic Veterinarians in the state of Washington. As a president, he worked to promote the holistic animal care.
---
Dr. Rupali Sodhi, DVM
Dr. Rupali Sodhi is our newest veterinarian! She recently graduated from Washington State University's Veterinary School and has just started working with us at the Animal Hospital of Lynnwood and the Animal Wellness Center in Bellevue.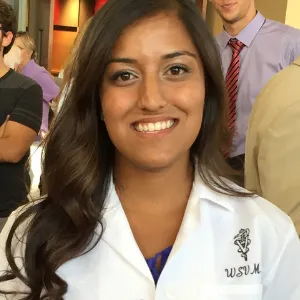 ---
Meet Cheryl
Cheryl ann Laws-Brown is a retired educator of 30 yrs. and has joined the Bellevue Animal Wellness & Rehab Center as part of their reception team. Cheryl is an animal lover and has owned rats, hamsters, guinea pigs, dogs, cats, horses, ponies and rabbits. Cheryl's current hobby turned environmental study focuses on Mallard ducks in their native habitat. Her property, mostly forested, includes a large reservoir pond, in which these waterfowl frequent daily. Her study examines such factors as climate change, food insecurities, and predation. Head counts are conducted daily, in which 40-80 ducks are present. Ducks are amazing creatures possessing high levels of intelligence. They can recognize their human inhabitants and are very trainable as they follow Cheryl around the property.
---
Meet Brooke
Meet Brook: Brook has been apart of the animal wellness center since May of 2018. Just a month after the special clinic Cat Alani joined. They 2 are a package deal. Brook has always loved animals and ever since she adopted a senior dog she knew she wanted to work with animals. She graduated from Pima Medical Institute in 2018 as a veterinary assistant. If she's not pet sitting she's playing with her dog Zorro. And trust us he's a cutie! Brook was a former all star Cheerleader for 15+ years. She enjoys hanging with friends, dancing watching WWE, UFC , football and soccer. She loves it all.
---
Meet Carissa Foster
She is a Veterinary Assistant/ canine rehab technician. She is working at Animal Wellness and Rehab Center for the past 15 years. She is extremely trained to handle all the breeds and species of small animals that we see in our practice. She assist animals in the Therapy room with Underwater treadmill, land treadmill and Swims and grooming. She has good knowledge of animal handling and is very polite to animals and pet owners.